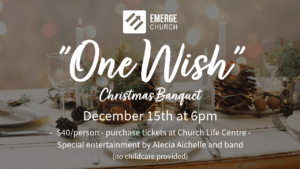 –

New or thinking of visiting?
Step 1

BELONG
Come be a part of the family that strives to love unconditionally. Learn about who we are at Emerge Church and find out what it looks like to be in community here.
Step 2

BELIEVE
Discover that it is Jesus that makes our church such a loving and healing place. Take a journey with us by learning to walk with Him every day. His Bible has all the answers!
Step 3

BECOME
As you continue to grow in your spiritual gifts, you will discover what service opportunity best fits you. Not only will this ignite you in new passions, it will also bring a positive and lasting impact to the lives of others.
Step 4

BEYOND
Equipped with God's love, you can fulfill the Great Commission by reaching out to others and giving away the love He has given you for free. This allows others to take the exact same journey.
Sunday Morning Woship

We get together every Sunday @ 10:30AM. Everyone is welcome to attend! Sunday Services are also uploaded on our YouTube channel.